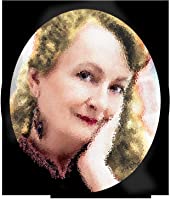 Arietta Richmond has been a compulsive reader and writer all her life. Whilst her reading has covered an enormous range of topics, history has always fascinated her, and historical novels have been amongst her favourite reading.
She has written a wide range of work, from business articles and other non-fiction works (published under a pen name) but fiction has always been a major part of her life. Now, her Regency Historical Romance books are finally being released. The Derbyshire Set is comprised of 11 novels (9 released so far). The 'His Majesty's Hounds' series is comprised of 17 novels, with the last now released.
She also has a number of standalone novels released, and four other series of novels at various stages of release A Duke's Daughters – The Elbury Bouquet, Regency Gothic, Regency Scandals, The Nettlefold Chronicles and more to come).
She lives in Australia, and when not reading or writing, likes to travel, and to see in person the places where history happened.
Be the first to know about it when Arietta's next book is released! Sign up to Arietta's newsletter at
http://www.ariettarichmond.com
When you do, you will receive two free subscriber exclusive books – 'A Gift of Love', which is a prequel to the Derbyshire Set series, and ends on the day that 'The Earl's Unexpected Bride' begins, and 'Madame's Christmas Marquis' which is an additional story in the His Majesty's Hounds series.
These stories are not for sale anywhere – they are absolutely exclusive to newsletter subscribers!