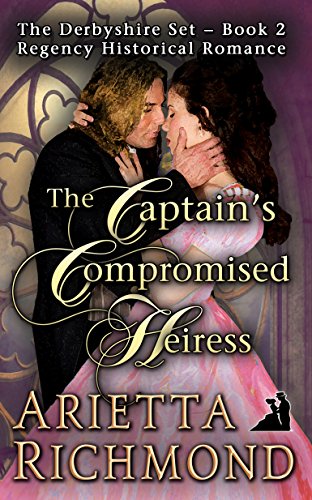 ** FREE ON KINDLE UNLIMITED **
After the disgrace of a wedding that did not quite succeed in happening, Lady Blanchette Cavendish was finally ready to consider speaking to gentlemen again.
She had not expected to meet two interesting men at once, during her parent's house party. Nor had she expected seduction, and disreputable behaviour.
Captain Henry Westbury has no interest in speaking of his experiences in the war - yet he finds himself confiding in the captivating Lady Blanchette. It's a pity that she won't confide in him - for he is certain that she is troubled, and all is not as it seems. He has the unpleasant suspicion that her troubles are caused by the dashing rake, Mr James Blackwood.
Can Henry help her, or is a duel of honour the only solution? Can Blanchette save her reputation, and still have the man that she has come to love? Or will her moment of irresponsible passion doom her to ruin?
A delightful romance in the tradition of Regency Historical Romance at its best! This is the second in the Derbyshire Set series, be sure to read all nine! Find out what happens in the lives of all your favorite characters.
More info →