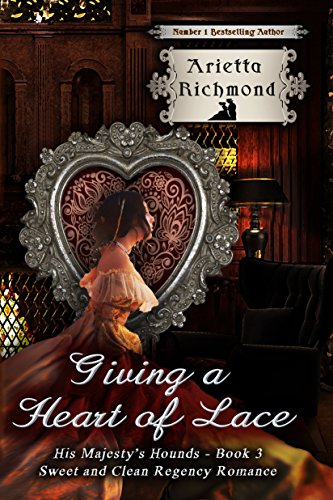 A Lady brought low by scandal, a handsome merchant, a scoundrel bent on destruction, a Valentine's Day gift.
Lady Serafine Parkington struggles to keep herself and her mother alive, after the scandal of her brother's gambling and suicide destroyed their family, and left them shunned by the ton.
Mr Raphael Morton, member of His Majesty's Hounds, returned war hero and wealthy merchant, is completely and utterly bored, finding it most difficult to settle back into civilian life. He seeks a business idea to engage his interest, and make life worthwhile again.
When an accident of circumstance brings Lady Serafine and Raphael together, an unlikely business partnership is born.
Can they save their business from an unscrupulous scoundrel, who wants their destruction, and find a partnership of the heart, as well as one of business?
Order Now!
Endorsements
This was such a sweet story, I loved Raphael and Serafine's story she a titled lady scorned by the ton because of her brothers gambling debts and then suicide has had to work to keep herself and her mother fed. Raphael Morton a wealthy merchant but no title has more money than he knows what to do with. A member of his Majesty's Hounds and war hero he's not of the same circle as the rest of the Hounds. Needing a new venture for his business to keep from boredom he all but has the opportunity fall in his lap. But the venture is with the beautiful Lady Serafine who makes his heart flutter like never before, can he an untitled gentleman have any chance with her? Perfect for the romantic at heart, a glimpse of life in the Regency era. Where a touch and a heart of lace truly spoke to the heart.
– Amazon Reviewer
Other Book Listing in "His Majesty's Hounds"
Disclosure of Material Connection: Some of the links in the page above are "affiliate links." This means if you click on the link and purchase the item, I will receive an affiliate commission. I am disclosing this in accordance with the Federal Trade Commission's
16 CFR, Part 255
: "Guides Concerning the Use of Endorsements and Testimonials in Advertising."