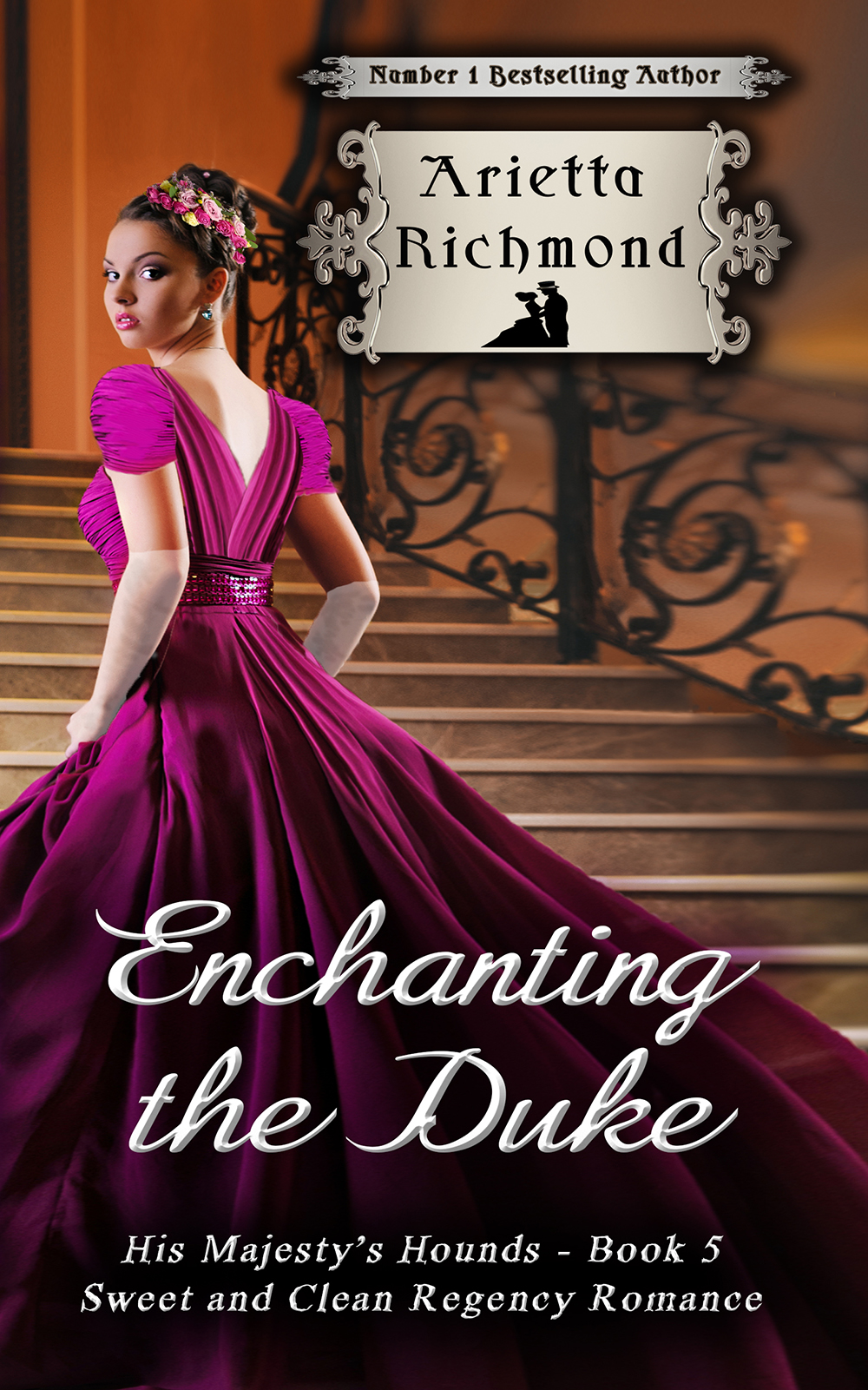 A young Lady, a too charming Lord, and elegant Duke, an infatuation, a dramatic revelation of dishonourable behavior, a chance for real love. *** FREE ON KINDLE UNLIMITED***
Lady Cordelia Branley, daughter of Baron Tillingford, in London for the first time, is captivated by the charming and talented Lord Edward Fitzhugh, son of the Earl of Bolton. But her chaperone, Miss Millpost, is not so convinced of the young Lord's character.
Lord Edward Fitzhugh makes a point of charming everyone – especially young Ladies with sizable dowries – and of winning at cards with remarkable frequency. He also makes a point of not answering questions about his life – with a degree of secrecy that raises questions in the minds of many.
Philip Canterwood, Duke of Rotherhithe, is set in his ways as a widower – until the request of his dying friend, Baron Tillingford, for help to ensure that the man, with whom his daughter is infatuated, is not a cad. Once he begins to look into it, everything changes…
Is Lord Edward as charming and pleasant as he seems? Or does something more sinister hide behind his carefully presented polish?
Will Lady Cordelia find true love in the end? Or will she be blinded by charm with no substance?
And will the Duke allow himself to love again?
Also by Arietta Richmond:
The His Majesty's Hounds Series
Claiming the Heart of a Duke
Intriguing the Viscount
Giving a Heart of Lace
Being Lady Harriet's Hero
Enchanting the Duke
Redeeming the Marquess (coming soon)
Winning the Merchant Earl (coming soon)
Healing Lord Barton (coming soon)
Loving the Bitter Baron (coming soon)
Rescuing the Countess (coming soon)
Attracting the Spymaster (coming soon)
The Derbyshire Set Series
A Gift of Love (Prequel short story)
A Devil's Bargain (Prequel short story - coming soon)
The Earl's Unexpected Bride
The Captain's Compromised Heiress
The Viscount's Unsuitable Affair
The Derbyshire Set Omnibus Edition 1 (the first three books all in one)
The Count's Impetuous Seduction
The Rake's Unlikely Redemption
The Marquess' Scandalous Mistress
A Remembered Face (Bonus short story – coming soon)
The Marchioness' Second Chance (coming soon)
A Viscount's Reluctant Passion (coming soon)
Lady Theodora's Christmas Wish
The Duke's Improper Love (coming soon)
Order Now!
Other Book Listing in "His Majesty's Hounds"
Disclosure of Material Connection: Some of the links in the page above are "affiliate links." This means if you click on the link and purchase the item, I will receive an affiliate commission. I am disclosing this in accordance with the Federal Trade Commission's
16 CFR, Part 255
: "Guides Concerning the Use of Endorsements and Testimonials in Advertising."