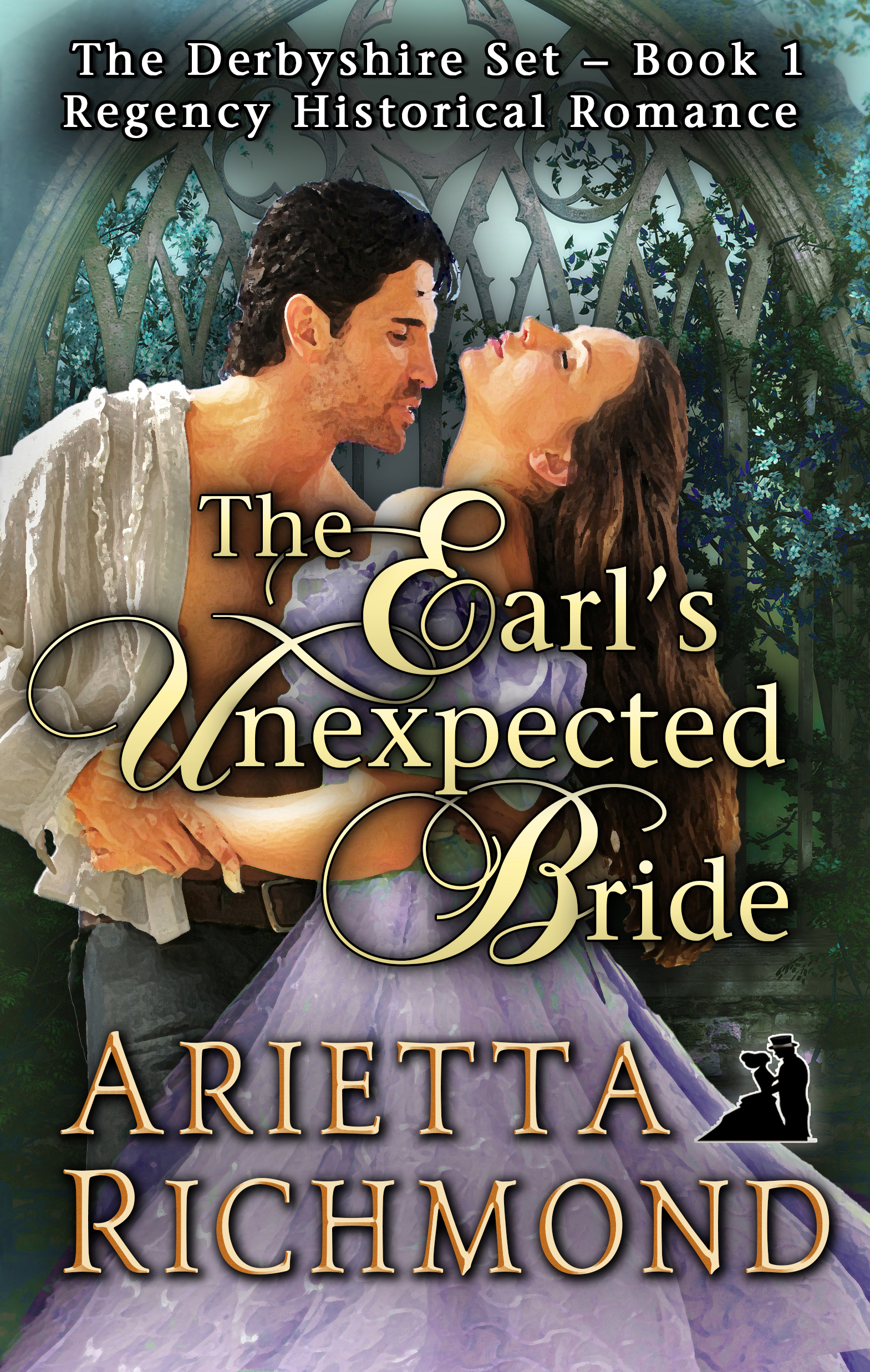 An accidental meeting, a passionate love, a conflict of duty, an unexpected ending....
SECOND EDITION - REVISED AND EXPANDED !
Miss Catherine Thornberry led a quiet life, teaching in the parish school. Until the day that the Earl of Stanningfield knocked her into the river. And then employed her as governess to his niece. It was immediately obvious to both Catherine and the Earl, as their desires overcame them, that they wanted a relationship rather different than that of employer and employee.
There was just one impediment to their romance..... one very large impediment... even more significant than the difference in their stations...
Bestselling Author, Arietta Richmond, brings you a delightful romance in the tradition of Regency Historical Romance at its best!
This is the first in the Derbyshire Set series, be sure to read all nine!
Find out what happens in the lives of all your favourite characters.
Order Now!
Other Book Listing in "The Derbyshire Set"
Disclosure of Material Connection: Some of the links in the page above are "affiliate links." This means if you click on the link and purchase the item, I will receive an affiliate commission. I am disclosing this in accordance with the Federal Trade Commission's
16 CFR, Part 255
: "Guides Concerning the Use of Endorsements and Testimonials in Advertising."