A scandal, a spy, a charming Viscount, a shy and beautiful Lady, a conspiracy with a dramatic conclusion.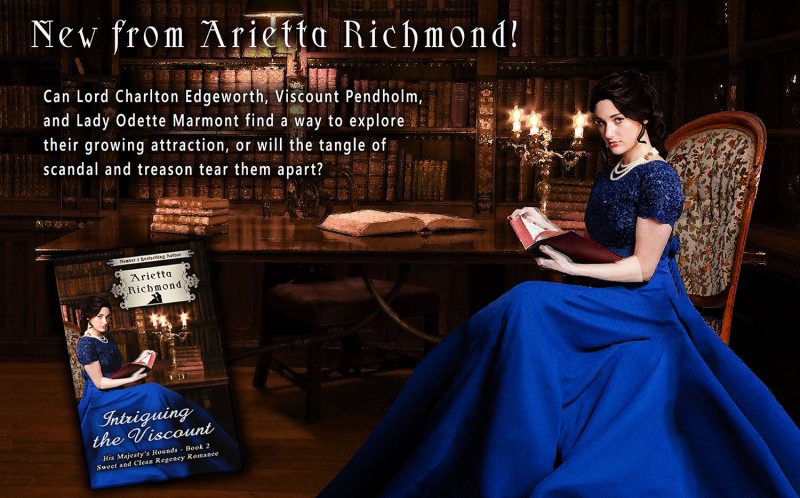 Charlton Edgeworth, Viscount Pendholm, returned from war to discover that his late brother had left him an inheritance of scandal. In the midst of dealing with that, he is called upon to serve his country further, undercover, to thwart a conspiracy instigated by a French spy. Between scandal and spying, there are days when he feels as if the war isn't over….
Lady Odette Marmont, beautiful daughter of a French aristocrat and an English Lady, has been raised by her aunt since her mother's death, and would prefer a book in a quiet library to a society Ball. But her aunt insists that, at 22, it is time she married, so, although disturbed by how changed her father is, since he returned from France, she steels herself to brave the Season.
But Lady Odette's father has attitudes and interests which bring him into conflict with everything that Charlton and his friends hold dear – and Lady Odette is caught in the middle.
Can Charlton and Odette find a way to explore their growing attraction, or will the tangle of scandal and treason tear them apart?
Get your copy now! >>  http://amzn.to/2lepXdS